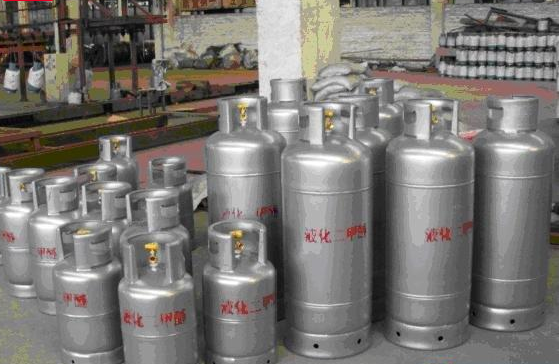 Gas cylinder manufacturers products, we also provide compressed gas cylinder manufacture, such as carbon dioxide hydrogen oxygen cng acetylene, occupying the core position of the industry, the most popular in the Middle East, South America and Africa and Southeast Asia.gas cylinder source.
price:$20 – $200
What is Gas cylinder?
A cylinder or tank is a pressure vessel used to store and contain gases above atmospheric pressure. High pressure cylinders are also called bottles. Inside the cylinder, according to the physical characteristics of the contents, the contents can be stored in compressed gases, vapors in liquids, supercritical fluids or dissolved in matrix materials. Typical cylinder designs are slender, upright at flat bottom, with valves and accessories at the top for connecting to receiving devices.
What is a gas cylinder supplier?
Distributors of steel and aluminium cylinders, including oxygen, nitrogen, hydrogen, acetylene, propane, argon, helium and carbon dioxide cylinders. Cylinders range in height from 14 inches to 64 inches in diameter. From 4 inches to 20 inches, the maximum rated pressure ranges from 250 psi to 2640 psi. Customized cylinder manufacturers, including gas and vacuum cylinders. Materials include stainless steel, titanium, maraging steel, niobium and superalloys. Cylinders can be made in diameter.
Gas Cylinder results from 10 Manufacturers
               acetylene gas                                        oxygen gas cylinder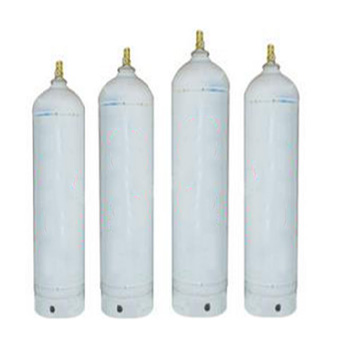 price:$60 -$600                                     price:$30 -$600
           argon gas cylinder                                 co2 cylinder price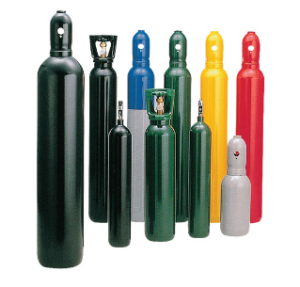 price:$30 -$600                                    price:$30 -$600
       nitrogen gas cylinder                              helium gas cylinder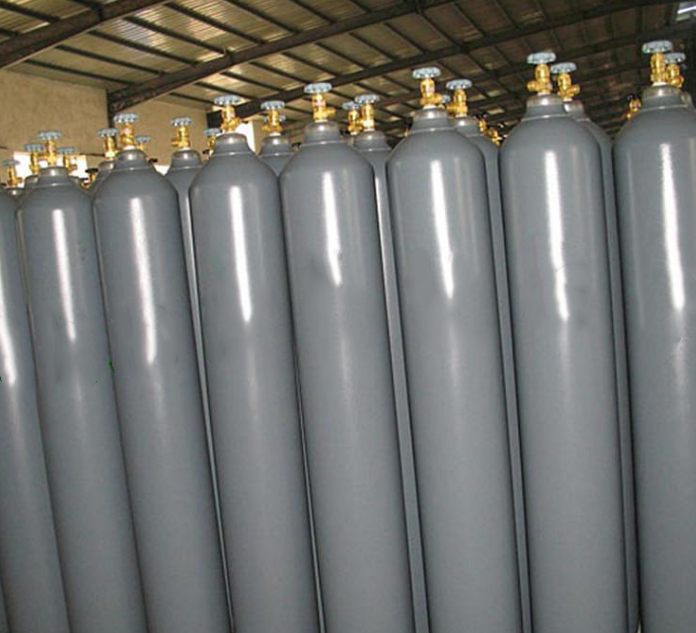 price: $20 – $550                                     price: $10 – $200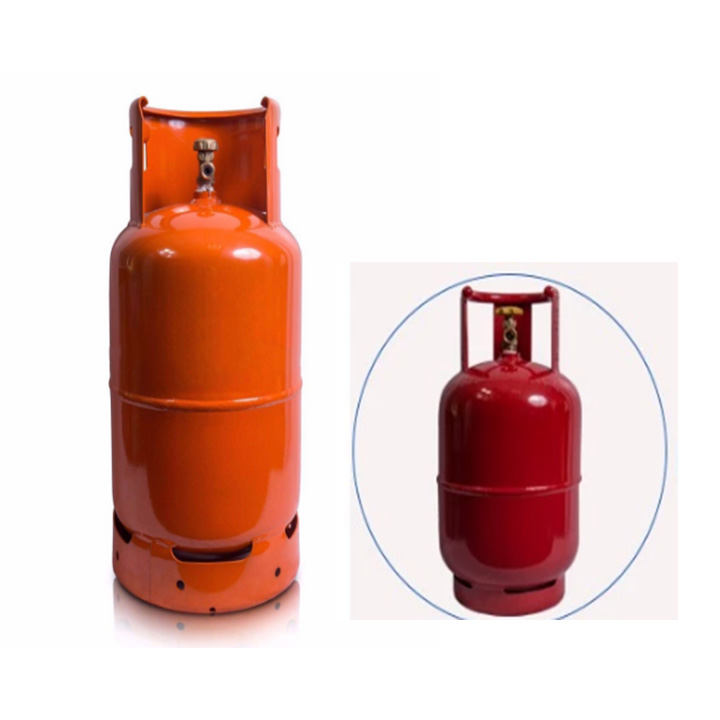 price: $8 – $90                                          price: $50 – $600 
           lpg gas cylinder                                        50kg lpg cylinder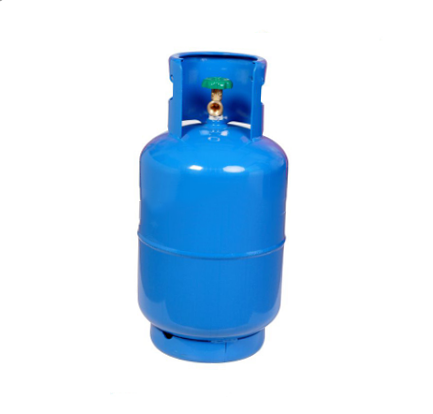 price: $50 – $600                                  price:$28 – $ 85
What are the gas cylinder applications?
We are the world's largest manufacturer of high-pressure aluminium and composite cylinders with a wide range of products and applications, such as life support, alternative fuels, medical, industrial, beverage, fire extinguishers, aerospace, inflation, diving and performance competitions.
With over 50 million ESCOO cylinders, we have an excellent record of reliable service and safety. We use patented and patented alloys to develop lightweight, durable and corrosion resistant products. We are a leading innovator in protection, medical, environmental protection and special cylinder technology.
About gas cylinder manufacturers
We can supply all kinds of gas cylinders, such as seamless steel cylinders, aluminum alloy cylinders, acetylene cylinders, CNG cylinders (Types 1 and 2 and 3). All seamless steel gas cylinders we supply can manufactured according to GB5099, ISO9809 and En1964 standards. Aluminum cylinders manufactured according to GB11640 standards. Acetylene cylinders manufactured according to GB11640 standards. Production according to GB11638 standard.
Our cylinders used in chemical industry, medicine, pesticide, metallurgy, paper making, rubber, plastics, textile, printing and dyeing, food. water purification, light industry, electricity, fire protection and other industries.We can also provide a variety of industrial gases, such as oxygen, nitrogen, acetylene, helium, argon, carbon dioxide, hydrogen, cutting gas, ammonia.
condensed air and high purity gas, standard gas, mixed gas, laboratory gas, liquefied gas, etc., which enable us to export air cylinders and gas-filled cylinders.Our products have exported to many countries such as Asia, Africa, Middle East, Europe and South America. With excellent quality and professional service, our company has won a good reputation in the professional field.
Gas cylinder source
Also, we also attach great importance to optimizing production and operation. We have the ability to find the best and most innovative solutions and translate them into market success – creating customer interests and improving company value. It has developed and become a leader in the production of high pressure gas seamless steel and composite cylinders (type 1, 2, 3 and 4). Around the world.
ESCOO has won the best reputation for its high standards of quality and ability to meet the strictest norms set by international agencies, local authorities and their clients.Complete cylinder suite with water capacity ranging from 1 to 700 litres. a well-trained professional dedicated to quality and flexibility. makes Faber a true supplier of high-pressure cylinders on five continents around the world.
Storage and use
Guidelines for the storage and use of liquefied petroleum gas:
Minimize the risk of temperature rise, physical damage or tampering – store cylinders in open storage units or cages with roof protection
Cylinders stored in them should not be located near exits, stairs or areas commonly used or intended for safe exit.
Liquefied petroleum gas (LPG) in cylinders up to 300 pounds can be stored in one location in buildings that are not frequented by the public, such as industrial facilities.
Liquefied petroleum gas stored in special buildings or rooms shall not exceed 10,000 pounds.
Use and store cylinders in appropriate locations
Store cylinders to allow direct contact between the safety valve and the steam space in the container
Cylinders for forklift trucks can be stored vertically or horizontally, but if stored horizontally, the safety valve must be located at 12 o'clock.
Cylinder valves must be protected – Spiral caps or rings must be firmly installed on all stored cylinders, whether they are full, partially filled or empty, and container outlet valves must be closed.
Storage sites must be equipped with at least one approved portable B:C fire extinguisher
The required fire extinguishers must be no more than 50 feet from the storage site.
Carry
Only those familiar with danger can operate compressor cylinders. All cylinder movements shall be performed using material handling equipment.
Always hold the cylinder in place for storage or use. Safety glasses, work gloves and suitable work shoes should be worn.
Do not use compressed gas cylinders without proper regulators connected to the valve.
Compressed cylinders can only be used for their intended purpose.
Cylinders or valves should not be repaired, painted or replaced.
Do not expose cylinders to temperatures above 50 degrees Celsius. (125 degrees Fahrenheit)
Do not use compressed gas or compressed air to blow away dust or dirt.
Never direct high-pressure gas to people or clothes.
When not in use, be sure to close the main cylinder valve tightly.
Cylinders should not be placed where they may become part of an electric circuit or arc. All cylinders, pipes and equipment used should be grounded.
Cylinders should not be dropped, dragged, slided or used as moving materials in drums.
When returning to the air cylinder, close the valve before loading, leaving 25 psi residual pressure in the cylinder. Replace the valve cover initially provided with the cylinder and any valve outlet cap or plug. If the cylinder or valve needs to be repaired, be sure to mark it and return it to the supplier.
If the cylinder leaks, do not attempt to repair it. If possible, use flammable gas detectors or soap aqueous solutions to verify suspicious leaks (flame should not be used for detection). If the leakage cannot be stopped by tightening the valve cap or sealing nut, the emergency operation procedure should be initiated and Campus Safety contacted.
For flammable, inert or oxidizing gases, move the cylinder to an isolated, well-ventilated area (e.g., in the fume hood) away from the combustible material. Posting signs describing dangers.
For corrosive and toxic gases, move the cylinder to a well-ventilated isolated area (e.g., in a fume hood) and use appropriate methods to introduce the gas into the appropriate chemical neutralizer. Posting signs describing dangers.
If it is necessary to move the leaking cylinder through the filling part of the building, placing plastic bags, rubber shields or similar devices on the top and pasting them (preferred duct tape) onto the cylinder to limit the leaking gas.
Gas cylinder manufacture YouTube video
How much gas is in a gas cylinder?
Given a 19 kg liquid petroleum gas (LPG) cylinder, with this instruction: the internal LPG cylinder weighs 19 kg. The internal volume of the cylinder is 44.5 liters. LPG is a mixture of propane gas (60%) and butane (40%).
Why are gases stored in cylinders?
Compressed cylinders contain gases stored under high pressure and pose serious hazards in the workplace. Cylinders that are chemically hazardous include: gases that fire or explode from flammable releases adjacent to ignition sources (e.g. acetylene or liquid petroleum gas)
You may like: