what is a purchasing agent? We are helping to select and purchase goods and services by collecting and screening information about products, prices and suppliers. Buyers and procurement agents ensure that suppliers deliver their products on time, in the right quantity and without sacrificing quality.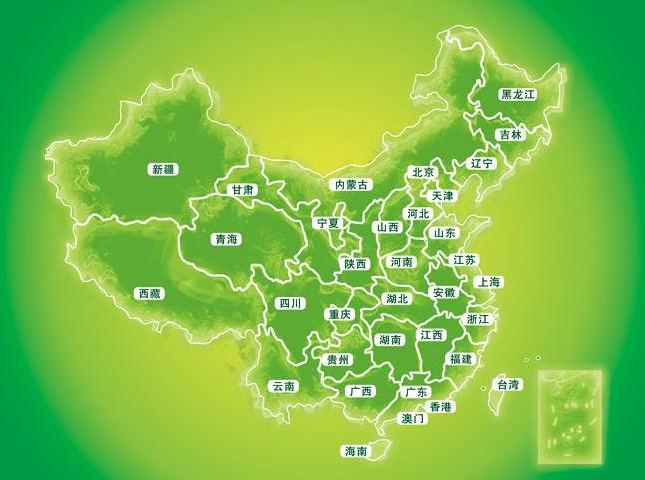 what is sourcing agent do?
The procurement agent evaluates the suppliers according to quality, price and demand. They also consider many suppliers and negotiate product procurement to provide their companies with the best quality products at the lowest price.
When they consider various suppliers, purchasing agents check any market conditions that may affect the availability and price of goods. This enables them to introduce their own market research into the negotiation process, enabling them to reduce costs.
Suppliers can compete to win the right to supply the company. Purchasing agents must check suppliers and better understand the market by participating in trade exhibitions, conferences and other industry network activities.
Purchasing agents ensure that companies and organizations have the materials and services needed for their daily operations. These may include farm or retail products, chemicals, manufacturing equipment or office supplies.
Purchasing agents conduct extensive research to find the most cost-effective products and sources, which requires them to keep abreast of marketing and pricing trends.
Other responsibilities may include attending trade exhibitions, meeting vendors, negotiating contracts and keeping records.
What Are the Job Duties of a Purchasing Agent?
Purchasing agents (also known as buyers) balance quality and cost in acquiring goods and/or services needed by their companies or organizations to carry out business

.

Purchasing agents sale machines, equipment, tools, spare parts, supplies or services required for the operation of enterprises

.

Sale raw materials or semi-finished materials for manufacturing.

To create this balance, purchasing agents track the market conditions and price trends of their goods and services

.

Wholesale and retail purchasing agents buy goods that stores carry with them, while purchasing managers usually supervise their underlying purchasing agents and conduct more complex business transactions

.

Headings of government or manufacturing procurement agents include procurement directors, managers, contract experts and agents

.

The purchasing agent buys the best quality goods at the lowest possible price and the right quantity every day

.

They prepare sale orders, request tender proposals, and review requisitions for goods and services

.

They also study and check suppliers based on price, quality, selection, service, support, availability, reliability, production and distribution capabilities, and supplier reputation and history

.

They can also negotiate with employees, users and suppliers, discuss defective or unacceptable goods or services, and identify corrective measures

.
what is a purchasing agent salary?
According to the U.S. Bureau of Labor Statistics, the median annual salary of procurement agents in most oilfields is $63,300. In the agricultural sector, the median annual salary is $58,430. The median annual salary of wholesale and retail buyers outside the agricultural industry is $53,340. Median wages mean that half of the purchasing agents earn more than that amount, while the other half earn less than that amount.
Once you have some experience in the field of purchasing, you can reach the position of purchasing manager. The median salary of a purchasing manager is $111,590.
Here is our list of standard fees for purchasing services.
| | |
| --- | --- |
| Product amount | Service fee |
| Less than $1000 | $100 |
| $1000~$2000 | 10% |
| $2000~$3000 | 9% |
| $3000~$5000 | 8.5% |
| $5000~$7000 | 8% |
| $7000~$10000 | 7.5% |
| $10000~$15000 | 7% |
| $15000~$20000 | 6.5% |
| $20000~$25000 | 6% |
| $25000~$30000 | 5.5% |
| More than $30000 | 5% |
What is the role of a purchasing agent?
Professional definition of procurement agent. Purchasing agents ensure that companies and organizations have the materials and services needed for their daily operations. These may include farm or retail products, chemicals, manufacturing equipment or office supplies.
Verify the purchase application by comparing the requested items with the main list; clarify unclear items; and recommend alternatives.
Forward available inventory items by validating inventory; Schedule delivery.
Prepare purchase orders by validating specifications and prices; obtain proposals for alternatives from suppliers; and
obtain approval from the requisitioning department.
Obtain purchased goods by forwarding orders to suppliers; supervise and accelerate orders.
By comparing the goods received with the goods ordered, we can verify that the goods received can solve the problem of wrong shipment with the supplier.
Authorize purchase payment by forwarding and receiving documents.
Accessibility of information is maintained by categorizing and archiving documents.
Provide procurement planning and control information by collecting, analyzing and aggregating data and trends.
Update working knowledge through participation in educational opportunities.
Relevant results should be completed according to needs, and purchasing and organizational tasks should be completed.
What are the responsibilities of purchasers and procurement agents?
Purchasing managers, purchasers and procurement agents usually perform the following operations:
Evaluate suppliers according to the price, quality and delivery speed of their products and services
Interview suppliers and visit suppliers'factories and distribution centers to check and understand products, services and prices
Participate in conferences, trade exhibitions and conferences, understand new industry trends and establish contacts with suppliers
Analyse price proposals, financial reports and other information to determine reasonable prices
Organize and negotiate contracts on behalf of them
Agree with suppliers, such as when to deliver products
Meet with employees and suppliers to discuss defective or unacceptable goods or services and identify corrective actions
Evaluate and monitor contracts to ensure that suppliers and suppliers comply with the terms and conditions of the contracts and determine whether changes are needed
Maintain and review records of purchases, costs, deliveries, product performance and inventory
In addition to these tasks, purchasing managers plan and coordinate the work of buyers and procurement agents, and hire and train new employees.
Purchasing agents and purchasers consider price, quality, availability, reliability and technical support when selecting suppliers and commodities. In order to be effective, purchasing agents and buyers must have technical knowledge of the goods or services they purchase.
Evaluating suppliers is one of the most important functions of buyers or procurement agents. They ensure timely ordering of consumables so that any delay in the supply chain does not lead to production shutdowns and loss of customers to the organization.
Buyers and procurement agents must ensure that suppliers deliver the required goods or services in the right quantity on time without sacrificing quality. Once they collect information from suppliers, they sign contracts and place orders with suppliers who meet organizational needs.
Buyers and procurement agents use many resources to understand all the information of potential suppliers. They attend conferences, trade exhibitions and conferences, understand new industry trends and establish contacts with suppliers.
They often interview potential suppliers and visit their factories and distribution centers to assess their capabilities. For example, they may discuss product design with design engineers, quality issues with production managers, or transportation issues with managers in receiving departments.
Buyers who resell purchases to customers can determine which products their organization will sell. They need to be able to predict what appeals to customers. If they are wrong, they may damage the profits and reputation of their organization.
Buyers working for large organizations usually focus on purchasing one or two types of products or services. Buyers working for small businesses or government agencies may be responsible for making more types of purchases.
The following are examples of buyer and procurement agent types:
Purchasing agents and purchasers of agricultural products purchase agricultural products for further processing or resale. Examples of these products are grains, cotton and tobacco.
In addition to wholesale, retail and agricultural products, purchasing agents purchase goods for the operation of the organization. Examples of these items are chemicals and industrial equipment needed to manufacture business and office supplies.
Wholesale and retail buyers buy goods for resale to consumers. Examples of these goods are clothing and electronic products. Professionals who buy resale products are often referred to as buyers or commodity managers.
what is a buyer purchasing agent?
Wholesale and retail buyers buy clothing and electronic products for sale or use by stores and organizations

.

They have two main goals: to buy goods that their company can sell , and to increase their customer base by providing products that consumers want

.

If the buyer chooses to sell the goods, and when the warehouse and store shelves leave unnecessary goods, the buyer will fail

. This has caused a lot of pressure in this position!

The most challenging part of this work is to predict which projects will be popular. To do this, buyers must understand their products and customers.

They visit trade exhibitions and exhibition halls to learn about the creative and research trends in their product areas

.

They analyze economic conditions, study past sales records, and listen to customer feedback to determine buy patterns

.

Wholesale and retail buyers usually focus on one or two types of products when working for large organizations, and must be familiar with more types of products when working for small businesses

.

They select suppliers of products that meet the quality, cost and delivery dates of their commitments

.

Becoming a buyer requires extensive retail experience, as well as a high school diploma, or a bachelor's degree in certain positions, retail or business-related fields

. This career depends on good planning skills, determination and willingness to trust intuition.