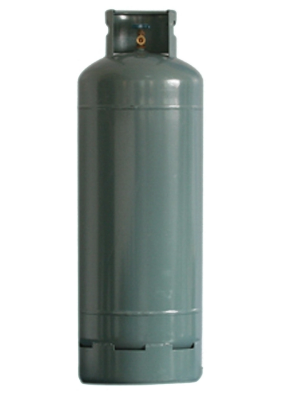 50kg LPG cylinder supplier, mainly located in Asia. The largest suppliers are China (mainland), Taiwan, Malaysia, Jamaica, which supply 99%, 1% and 1% of LPG 50 kg Cylinder respectively.
Industry Used 50Kg Europe Standard Lpg Gas Bottle Manufacturers, Wholesale empty can refill 50 kg of liquefied petroleum big volume LPG cylinders in Africa, In addition to sell throught the country, we also export to Asia. South Adrica, Middle East, Africa and so on.
price:$28 – $ 85
How much 50kg lpg gas cylinder price?
Since our company has 30 years of manufacturing experience and the product performance is stable at a price range of $70 – $80, you are welcome to visit our company.
50kg Lpg cylinder size
50kg Propane Gas Tank, Our cylinder size diameter 400mm, height 1200, working pressure 2.1MPA
| | |
| --- | --- |
| Nominal water capacity(L) | 118 |
| Nominal Diameter(mm) | 400 |
| Nominal working pressure(MPa) | 2.1 |
| Height(mm) | 1200 |
| Hydraulic test(MPa) | 3.2 |
| Leakage test(MPa) | 2.1 |
| Filling medium | LPG |
| Material | HP295 |
| Wall thickness(mm) | 3.5 |
About production capacity?
Lpg Gas Cylinder factory Direct, 5kg 6kg 9kg 11kg 12.5kg 45kg 50kg cylinder lpg.
We can produce 5000,000 cylinders a year, and our monthly capacity is 400,000.
Hot Tags:
use lpg 50kg butane
gas
cylinder, China,
producers
,
factory
,
custom designed
, low
fee
,
purchase
, made in China
You Might Also Like
acetylene gas oxygen gas cylinder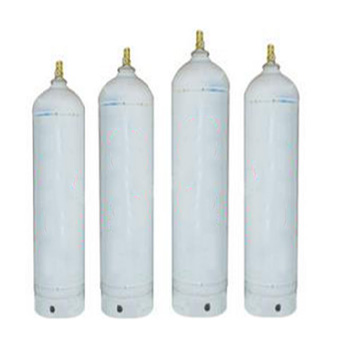 price:$60 -$600 price:$30 -$600
argon gas cylinder co2 cylinder price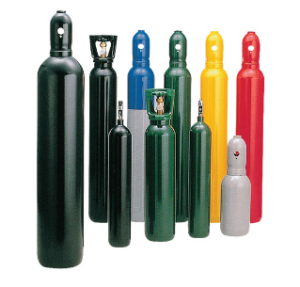 price:$30 -$600 price:$30 -$600
nitrogen gas cylinder helium gas cylinder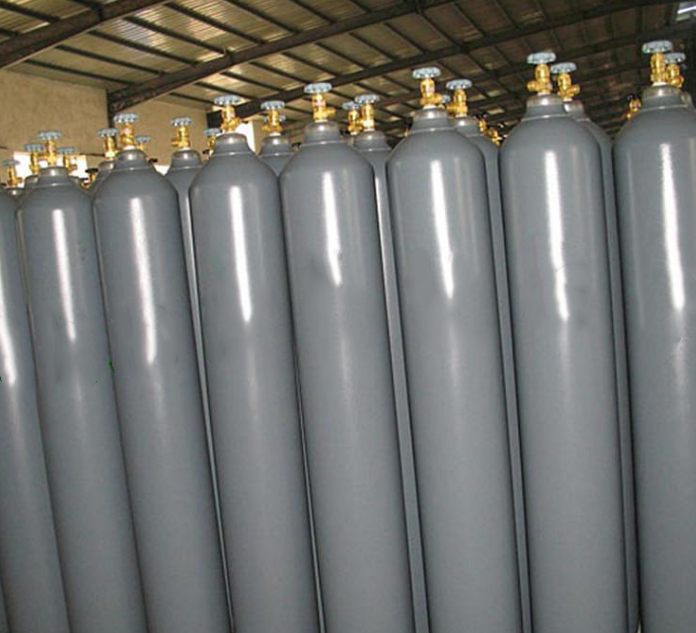 price: $20 – $550 price: $10 – $200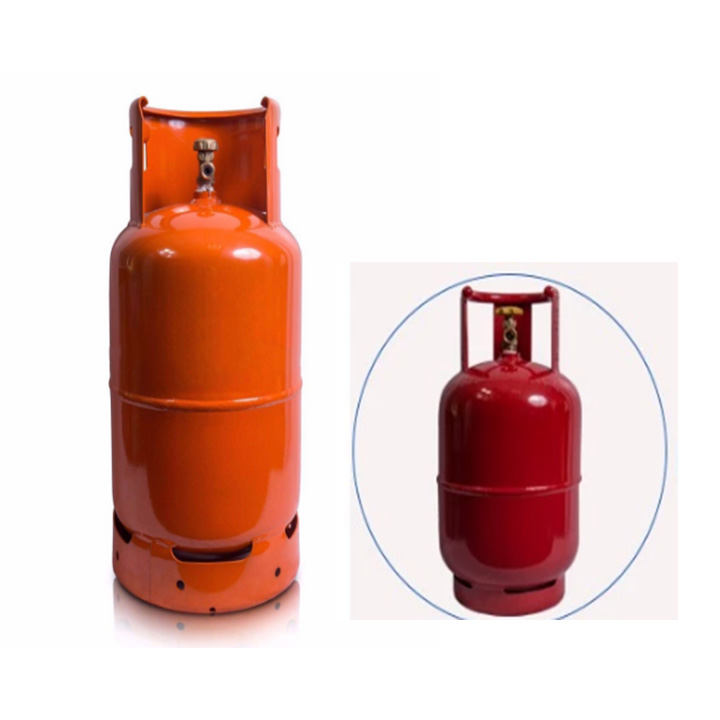 price: $8 – $90 price: $50 – $600
lpg gas cylinder 50kg lpg gas cylinder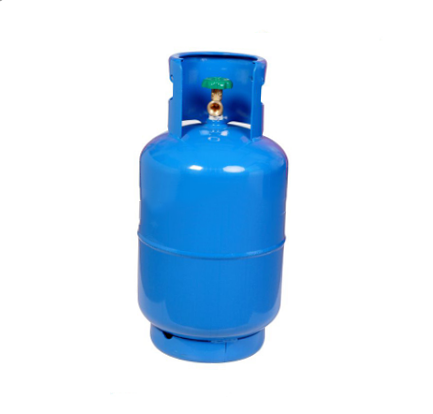 price: $50 – $600 price:$28 – $ 85
2.5kg to 15kg lpg cylinder can be customized.
Model

3KG

6KG

10KG

12.5KG

15KG

Nominal capacity

7.2L

14.4L

23.5L

26.5L

35.5L

Bottle weight

4KG

8KG

13KG

13.5KG

16.2KG

Nominal working pressure

1.8Mpa

1.8Mpa

2.1Mpa

1.8Mpa

2.1Mpa

Material

HP295 steel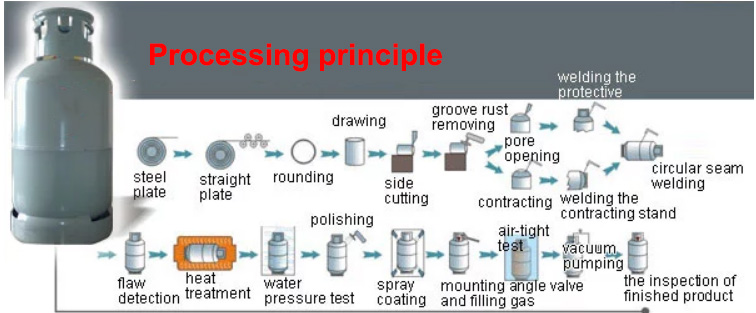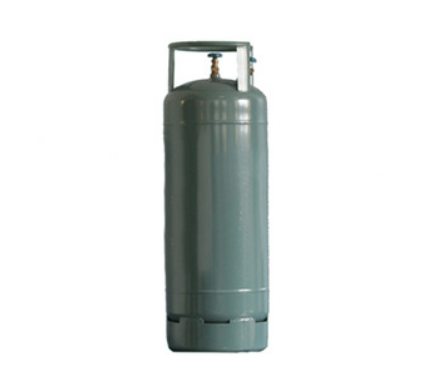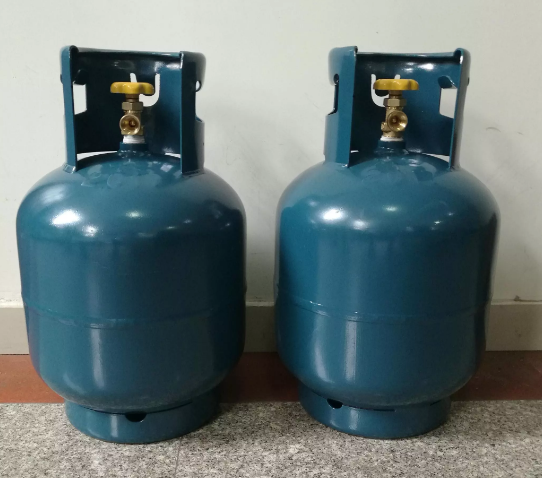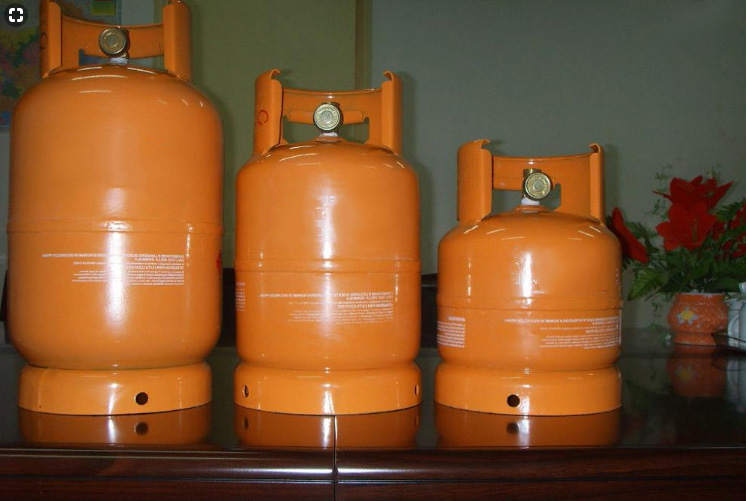 Gas Bottles – LPG Gas Bottles
LPG cylinders are usually steel containers used to store ordinary LPG gases, propane or butane. Families and small businesses usually use 50 kg (50 kg LPG) cylinder capacity, larger 90 kg or 210 kg LPG cylinder size (LPG cylinder size).
Barbecue LPG cylinders have 4 kg and 9 kg cylinder capacity, cylinder size and cylinder size (propane cylinder size). A large number of users have larger LPG tank size (LPG tank size).
LPG cylinders include a main valve for controlling gas release. Pressure relief valve (PRV) is a safety device installed in the main valve of LPG cylinder. If the gas pressure in LPG cylinder increases due to fire or other heat sources, the pressure relief valve releases some gas to release pressure.
Gas cylinder size can also be called "cylinder size", "liquefied petroleum gas cylinder size", "liquefied petroleum gas cylinder size", "sintered petroleum gas cylinder size", "liquefied petroleum gas cylinder size", "liquefied petroleum gas cylinder size", "propane cylinder size", "propane cylinder size" or only. It's "propane tank size".
Cylinder size (cylinder size) and cylinder capacity include liquids and gases, liquefied petroleum gas-liquefied petroleum gas-liquefied pressure. Like CNG, LPG cylinders are considered low pressure and high pressure cylinder sizes.
According to application and requirement, cylinder size, cylinder capacity and cylinder size will be different, because there is no standard LPG cylinder size (propane cylinder size) cylinder capacity and cylinder size. Small LPG cylinders are portable and used for camping.
Maximum safety and versatile usage, ideal for restaurant, hotel and commercial usage
50KG cylinder is one of the most widely used LPG cylinders in hotels, factories, resorts, food squares, restaurants, canteens and so on. Convenient 50KG cylinders have different types to meet different equipment requirements.
What are the industrial and economic benefits of propane gas?
Consumers use propane to heat and cool houses, 50kg Lpg Cooking Gas Cylinder heat water, cook, storage 50kg Lpg Cylinder White Color
refrigerate, dry clothes, barbecue, and illuminate.
Because propane is portable and burns cleanly, it is used by many recreation center owners and campers. Steel LPG bottle, outdoor gas lamps and greenhouse heaters can be refuelled with propane.
In addition, for dripping – corn, soybeans, grains, tobacco, apples, peanuts, onions, fruit ripening. And other crops.
Space heating – used for barns, pig delivery room, henhouse, storage tank, nursery, greenhouse, orchard and incubator.
Commercial establishments, such as hotels, restaurants and laundries, use propane in the same way as homeowners: for heating and cooling air, heating water, cooking, refrigeration, drying clothes, barbecuing and lighting. In addition, many industrial sites rely on space heating, brazing, welding, cutting, heat treatment, annealing, vulcanization and many other uses.
The petrochemical industry uses propane to make plastics.
Safety of Storing and Processing LPG
All flammable products require appropriate storage Indonesia Lpg bottle and handling standards. Packing should be handled carefully at all stages to prevent fire and health hazards, contamination of contents and damage to containers.
As the flash point is below – 18 degree C, any overflow or leakage will cause serious fire and/or explosion hazards. Exposure of storage containers to overheated environments may cause the relief valve to exhaust steam, so all packages should be stored in a sealed, well ventilated place, away from overheating.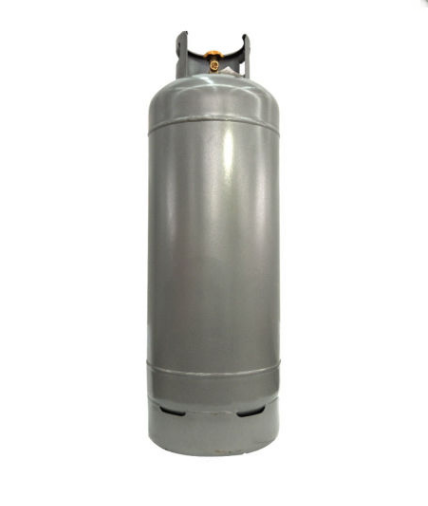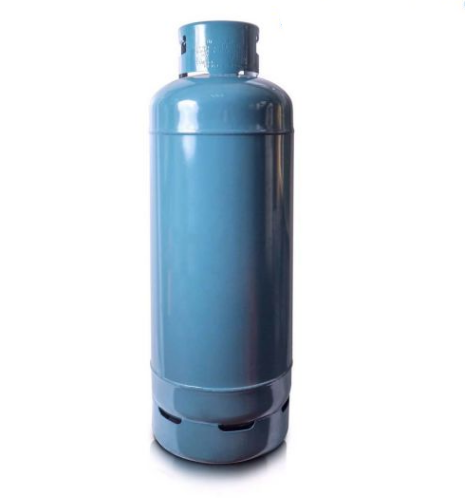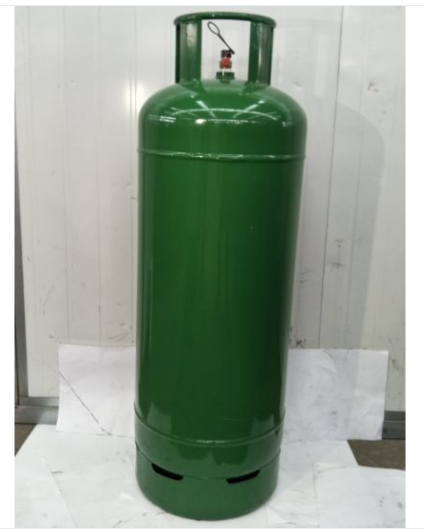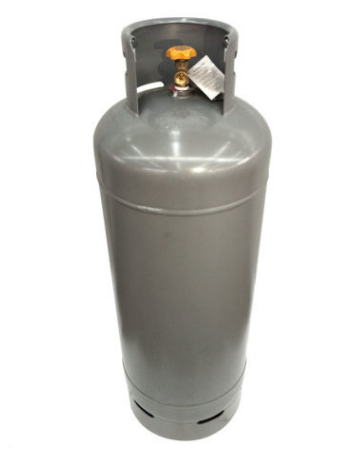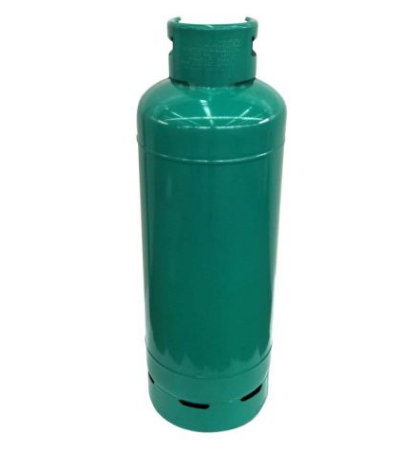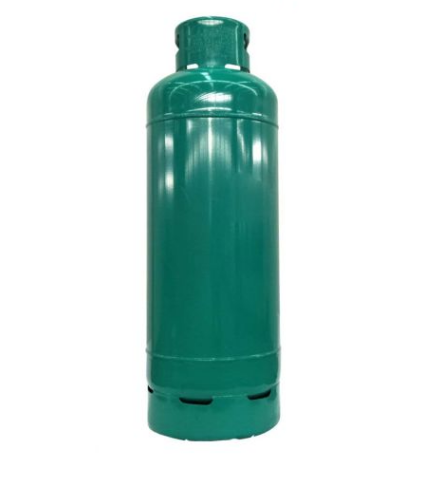 Product Description
lpg gas cylinder Industrial application
LPG is the acronym of liquefied petroleum gas or liquefied air cylinder.
LPG is a group of hydrocarbon-fueled gases, including propane, that is, liquefied under pressure and commonly used as fuel.
LPG comes from natural gas processing and steel cylinder refining.
There are many gases under the label "LPG", including propane, butane and isobutane (isobutane), as well as mixtures of these gases.
LPG gases can be compressed into liquids at relatively low pressures.
LPG is often used for heating, cooking, hot water and vehicle fuels, as well as refrigerants, aerosol propellants and petrochemical raw materials.
Liquefied cylinder factory (propane) is usually stored as a liquid in steel containers, ranging from small flask bottles to larger cylinders and tanks.
90kg domestic liquefied petroleum gas cylinder
The size of 90 kg domestic LPG cylinder-cylinder includes about 1250 mm in height, 375 mm in width and 90 liters in capacity. 90kg LPG cylinder or tank size – also known as 90kg LPG cylinder – is the most popular LPG bottle size in China.
90kg LPG cylinders can be replaced or supplemented on site by LPG tank trucks.
Typically, the installation consists of two 90 kg LPG cylinders, so you can switch the bottle while waiting to replace or refill the empty bottle.
19kg domestic LPG bottle-cylinder size diameter is about 315mm, height is 475mm, capacity is 37.64L.
The largest LPG cylinder in China is 210 kg in size, 765 mm in diameter, 1460 mm in height and 411 L in capacity.
The dimensions and sizes of the gas (propane) lpg bottle cited are approximate. The actual size may vary from manufacturer to manufacturer.
What size liquefied petroleum gas cylinders can your machine produce?
50 kg liquefied petroleum gas cylinder cooking cylinder liquefied petroleum gas. A: 3kg, 6kg, 12kg, 15kg, 33kg, 45kg, 50kg LPG bottles for cooking and other sizes, can be customized according to customer requirements.
Can you design the machine according to the technical drawings of LPG cylinders?
A: Of course, please send us your technical drawings.
What the advantage of choosing a machine?
A: Our machines are powerful and reliable for long-term industrial manufacturing.
Our Service
1. Reply in 8 hours.
2. Customized cylinder color, lpg cylinder valve, cap type, valve model no. And stamping is accepted.
3. Every bottle will be tested before the delivery.
4. Delivery on time and excellent after-sales service.
5. High quality, reliable price.
You may like: